This is the big question we might ask ourselves at some point in our life. Well, I'm Kate, and I believe in the great power of truly, authentically feeling comfortable with who I am in every area of my life and that means sometimes being comfortable with feeling uncomfortable!
I grew up on the isolated and dramatic Welsh borders, then at 18 took myself off to Drama School in London for life lessons and a complete change of scenery – pretty much the next day it was as though I'd always lived in the City.
I was working in Paris on a play when I realised how at home I felt wherever I geographically went, how there was always an underlying feeling of being comfortable wherever I was, and it was here I was told the phrase "tout les jour en vacance" meaning "every day is a holiday", by a magic man on the street who then quite literally disappeared in front of me. His phrase echoed in my head ever since and now I see the truth of it. Every day does feel like a holiday because I understand my thoughts, emotions, body urges, body aches, I'm no longer on autopilot, I am free.
QUALIFICATIONS
Yoga
Dru Yoga 200 hour Accredited Teacher Training
Dru kids and teens teacher training
Yoga for the Special Child & Yoga for Children with Developmental Challenges – Jo Manual
Mindfulness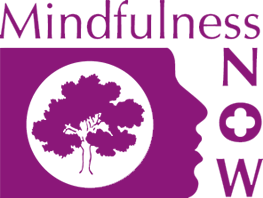 Accredited Teacher Training – Mindfulness Now
7 years studying the nature of mind – Balanced View
Other certified qualifications:
NLP Life skills coaching MASC – British School of Yoga
Energy healing, foundation level – College of Psychic Studies
Diploma in Acting from The Academy of Live and Recorded Arts
Drama healing therapy ASC – British School of Yoga
Facilitor Training – Celebration Day for Girls
Level 3 qualification in Education and Learning
Up-to-date First aid
Enhanced DBS
Fully insured
I am based in Bristol but I work over Skype/Zoom to connect with you wherever you are.
Testimonials
"WE WOULD HIGHLY RECOMMEND KATE FOR GROUP SESSIONS AND 1.1 SUPPORT."

Kate delivered a brilliant and insightful introduction to Mindfulness to myself and my colleagues. Most of us were new to mindfulness techniques and went into the session blind and not aware of the benefits the techniques have on day-to-day life, especially with dealing with work stress and managing workload. We can also see the benefits of using for personal life away from the workplace too. Kate made everyone feel at ease and relaxed and the exercises were beneficial in learning how to incorporate techniques into your day. We would highly recommend Kate for group sessions and 1-1 support.

Laura Elizabeth 
"A SENSE OF CALM AND PEACEFULNESS"

I am a Teacher at a Special Education Needs school where Kate provided yoga classes to our pupils. It was amazing to see how much the pupils were engaged, how much they participated and how calm they became, all in just 30 minutes. Kate relates to the personalities of the pupils through choosing different poses and actions that grab the attention of pupils needing more, while giving other pupils freedom and space to express their participation in whichever way they can. Both me and my teaching assistants also gain a sense of calm and peacefulness joining in with the session and seeing the pupils respond so well. "WE LOVE YOU KATE. We could not have ended our week in a better way.

Maureen Maritz
"A VERY CALM, OPEN AND NURTURING APPROACH"

Kate is calm and open and makes people feel at ease. She is great with Children of all abilities and makes the mundane things of life appear fun. She's courageous and not afraid to take risks which inspires children and adults to do the same. Kate is always upbeat and sees solutions and lessons in all that life throws her.

Roisin Collins
"SHE IS A NATURAL AT PUTTING PEOPLE AT EASE"

Kate has helped me work through some very difficult anxiety and panicked moments through gentle inward reflection and simple breathing techniques. Her sessions are informal and relaxed, yet with just enough structure to feel real progress happening. With each session, I learn to focus on different aspects of my thoughts and to try seeing my difficult situations from different perspectives. Kate's soft demeanour is filled with genuine love of every living thing, and she is a natural at putting people at ease with accepting and loving themselves exactly where they are in each and every moment. I truly have enjoyed learning some lovely and peaceful mindfulness skills from her and love how simple it is to practice them in my everyday life. Therefore, I highly recommend this lovely lady for her brilliant services."

Joanna T Xylas
"THE MOST PEACEFUL I HAVE FELT IN MY WHOLE LIFE"

The most peaceful I have ever felt in my whole life': 18 year old overheard talking about his first yoga session last week at our local Tenants Hall. He and his friend came back this week. Well done and thanks Kate!

Rowena Parsons
"KATE IS A BEAUTIFULLY CONNECTED TEACHER! GOLD DUST"

Kate's 2gether Mindful classes provide a wonderful moment to pause and connect in with ourselves and each other, whilst arming us with a fantastic tool kit to understand, communicate and manage emotions at home (and beyond!). Kate's classes are fun and accessible, and kate is a beautiful connected teacher! Gold dust. Thank you Kate!

Rose Douglas